Installing an Electric Life custom fit power window
kit in a Ford F150 Pickup.

Installing the switches and wiring
Page 15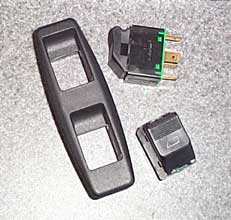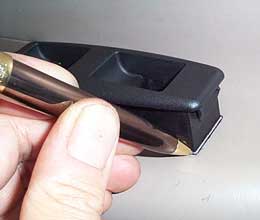 We have chosen to install the Electric Life 4990-10-420 inline, flush mount switch kit, with push-pull style switches. This is a very good looking switch kit, but it requires a very deep armrest in order to mount it.
The trim for the drivers switches is traced onto the armrest with a pen.
The hole is then cut out with a Dremmel tool. A drill bit and hacksaw blade can also be used, but it's a bit more work. Once the rough hole is cut, a file is used to clean up the edges. When cutting holes for switches, don't get carried away and make the holes too big. It's a lot easier to have the hole a little too small and file it out to the proper size.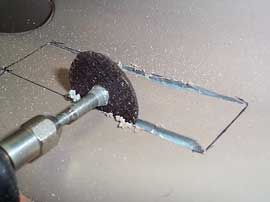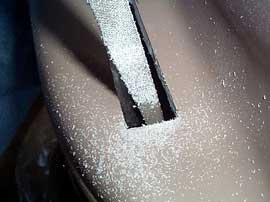 ---
Ready to Order? Need Prices?
Use our Online Catalog & Shopping Cart!





We have thousands of items in stock and ready to ship!
A-1 Electric
Local (310) 328-8500 Toll Free (888) 838-0506
Contact A1 Electric by Email

---
Ready to checkout?



SHOPPING CART

Online Catalog & Shopping Cart
Home | Company Information | Ordering Information | FAQ's
Electric Life Power Windows | Installation Articles | MES Power Door Locks
Alarms & Keyless Entry | Power Window Switches | OE Window Lift Motors | Colibri Power Windows
Accessories & Pop Door Kits | Street Rod Window Kits | SPAL | Classic Car Windows | Speedometer | Links to other Sites