Diagnosing & Replacing The Power Window Regulator & Motor Assembly in a Pontiac Grand Am
Page 2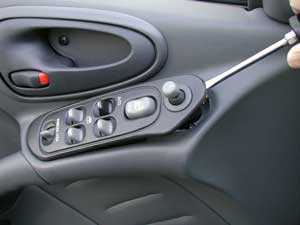 Taking off the door panel is a feat in itself on many late model vehicles. To get this panel off we start by carefully prying up the switch panel. There is a metal clip in the front that holds it in the armrest. With the switches removed and unplugged from the wire loom a hidden screw can now be removed. A single screw holds the trim panel around the handle in place.
Below 2 more screws are found and removed. The one in the lower right photo is hidden behind a reflector. Sneaky...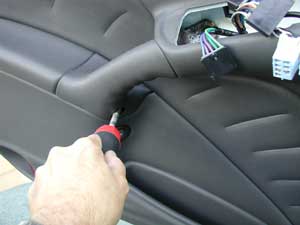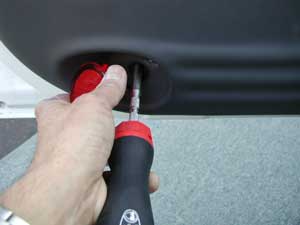 NEXT
---
Ready to Order? Need Prices?
Use our Online Catalog & Shopping Cart!





We have thousands of items in stock and ready to ship!
A-1 Electric
Local (310) 328-8500 Toll Free (888) 838-0506
Contact A1 Electric by Email

---
Ready to checkout?



SHOPPING CART

Online Catalog & Shopping Cart
Home | Company Information | Ordering Information | FAQ's
Electric Life Power Windows | Installation Articles | MES Power Door Locks
Alarms & Keyless Entry | Power Window Switches | OE Window Lift Motors | Colibri Power Windows
Accessories & Pop Door Kits | Street Rod Window Kits | SPAL | Classic Car Windows | Speedometer | Links to other Sites