Diagnosing & Replacing The Power Window Regulator & Motor Assembly in a Pontiac Grand Am
Page 7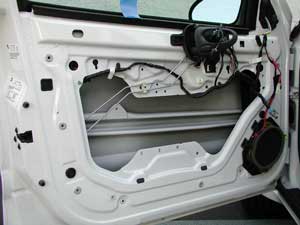 The shot above is with the regulator and motor assembly removed from the door.
The original regulator we pulled out of the door is on the left. The replacement regulator is shown on the right. The replacement unit from A1 Electric is half the price of the original.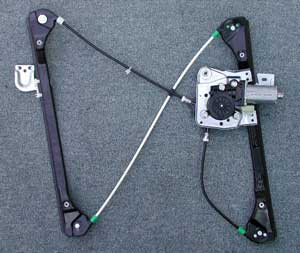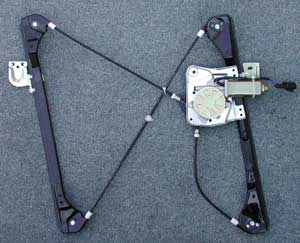 NEXT
---
Ready to Order? Need Prices?
Use our Online Catalog & Shopping Cart!





We have thousands of items in stock and ready to ship!
A-1 Electric
Local (310) 328-8500 Toll Free (888) 838-0506
Contact A1 Electric by Email

---
Ready to checkout?



SHOPPING CART

Online Catalog & Shopping Cart
Home | Company Information | Ordering Information | FAQ's
Electric Life Power Windows | Installation Articles | MES Power Door Locks
Alarms & Keyless Entry | Power Window Switches | OE Window Lift Motors | Colibri Power Windows
Accessories & Pop Door Kits | Street Rod Window Kits | SPAL | Classic Car Windows | Speedometer | Links to other Sites