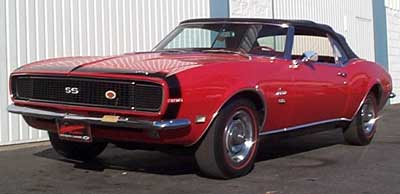 Custom Power Window Kits for 1967 to 2001
Camaro's & Firebird's
The Electric Life power window kits for the Early Camaro and Firebird are "Bolt In" kits that completely replace the manual mechanism. The photo on the left is the GM104-K regulator kit. It fits 1967 through 1969 Firebird and Camaro rear quarter windows. Shown in the center photo is the GM89-K which fits 68 and 69 Front windows. The photo on the right shows a 68 Camaro door fitted with one of our kits. The kit bolts in without any modifications.

Check out this power window installation in a 1968 Camaro!

If you are looking for the best power window kit to fit your 1967 through 2001 Firebird or Camaro, this is the kit for you.
Click on window kit applications above for current pricing.

---
Ready to Order? Need Prices?
Use our Online Catalog & Application Guide!




We have thousands of items in stock and ready to ship!
A1 Electric Automotive Accessories
Local (310) 328-8500 Toll Free (888) 838-0506
Contact A1 Electric by Email

---
Ready to checkout?



SHOPPING CART
Home | Company Information | Ordering Information | FAQ's
Electric Life Power Windows | Installation Articles | MES Power Door Locks
Alarms & Keyless Entry | Power Window Switches | OE Window Lift Motors | Colibri Power Windows
Accessories & Pop Door Kits | Street Rod Window Kits | SPAL | Classic Car Windows | Speedometer | Links to other Sites
Tech Articles & Information
Mustang | Chevelle | Dodge Ram PU | Door Lock Installs | S10 Window Motor | Maxima | Grand Am | Silverado Windows
Cable Locks | Tacoma | Tacoma Tech | Ford F150 | 55 Chevy | Volvo | Chevy PU | Camaro | VW Golf | Chevy PU
Chevy Astro | Caravan | VW Beetle | Colibri-Astro | Mopar | Focus | Silverado Door Locks