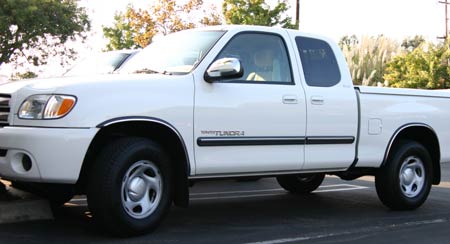 This article outlines the installation of door lock actuators in vehicles with cable actuated lock systems.
Typical lock systems use steel rods between the lock knob and the latch assembly. Most vehicles 2003 and prior use this type of system. Most 2004 and later models still use rods between the knob and the latch. The standard W01 & W02 MES lock kits can easily be installed on these vehicles.
However, more and more vehicles are coming with cable actuated systems. These cars have a flexible cable that runs between the knob and the latch. These systems work fine, but present a problem when installing an aftermarket door lock kit. Most kits are designed to work with standard rod type systems.
The new MES central locking system for cable locks was designed to fill this void. The W01C and W02C kits allow easy installation of power locks in vehicles with cable control. The actuators and hardware were designed specifically for cable systems. The actuators and central locking module are both made in Switzerland assuring the installer of a quality long lasting job.
The MES kits are Central locking. Central locking basically means that by locking or unlocking either of the doors, the opposite door will also lock or unlock. This works whether you are using the key or flipping the interior knob. This type of system eliminates the need for switches in many vehicles.
The shot on the left shows a Chevy Silverado pickup with standard rod style linkage. The photo on the right shows the cable style linkage in a Toyota Tundra. These are a few of the cars and trucks that use cable linkages that we've heard about: 2004 and up Honda Accord & Civic, Ford Focus, Later Ford Escort, Toyota Tundra, 2004 and up Toyota Matrix & Corolla, Chevy Colorado & GMC Canyon, Nissan Titan. And as time goes on, the list will grow.