Chevrolet & GMC Pickups
Custom Power Window Kits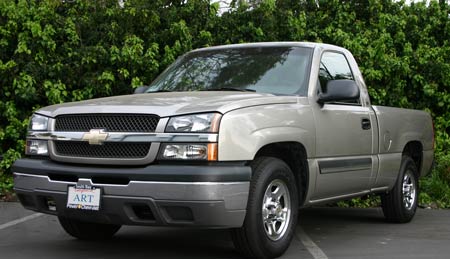 Stop Cranking!
Installing Power Windows In Your
Truck Has Never Been So Easy
Electric Life GM83-K Power window regulator kit for 1999 to 2006 Chevy & GMC trucks shown on left.
GM49-K power window kit for 1967 to 1972 Chevy Truck shown on right.
A1 Electric carries a complete line of Electric Life power window kits for Chevrolet & GMC pickup trucks. Whether you have a 2004 Chevy truck or a 1949 Chevy truck we have a power window kit for you. These kits are easy to install and work just like factory. We have these kits in stock and ready to ship. Switch kits are sold separately to give the installer total control over the appearance. Our kits meet ISO9002 standards and come with a limited lifetime warranty. See the Chevrolet Truck section of our Online Catalog for available kits and current pricing.

Want to see these kits installed in actual trucks? Take a look at the following installation articles.

Installing power windows in a 1972 Chevy Pickup
---
Ready to Order? Need Prices?
Use our Online Catalog & Application Guide!




We have thousands of items in stock and ready to ship!
A1 Electric Automotive Accessories
Local (310) 328-8500 Toll Free (888) 838-0506
Contact A1 Electric by Email

---
Ready to checkout?



SHOPPING CART
Home | Company Information | Ordering Information | FAQ's
Electric Life Power Windows | Installation Articles | MES Power Door Locks
Alarms & Keyless Entry | Power Window Switches | OE Window Lift Motors | Colibri Power Windows
Accessories & Pop Door Kits | Street Rod Window Kits | SPAL | Classic Car Windows | Speedometer | Links to other Sites
Tech Articles & Information
Mustang | Chevelle | Dodge Ram PU | Door Lock Installs | S10 Window Motor | Maxima | Grand Am | Silverado Windows
Cable Locks | Tacoma | Tacoma Tech | Ford F150 | 55 Chevy | Volvo | Chevy PU | Camaro | VW Golf | Chevy PU
Chevy Astro | Caravan | VW Beetle | Colibri-Astro | Mopar | Focus | Silverado Door Locks