Installing an Electric Life EL02-K Street Rod
Power Window Kit in a 1955 Chevy 150 Sedan.

Page 2
Electric Life makes a custom fit power window kit especially for the 1955 to 1957 Chevy 150, 210, Bel Air and Nomad. We sell it under part number GM68-K. This kit would have worked perfectly if not for the one piece windows that were added to the vehicle. The power window motors on the GM68-K custom kit usually tuck in under the vent windows. This would place the motors directly in the path of the new windows.
The first step in any successful project is to read through the literature provided. In custom jobs like this one, we almost always need to improvise a little, but the instructions always provide a good starting point.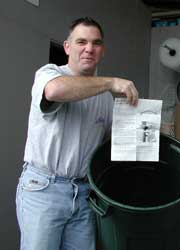 The EL02-K installation starts by removing the door handles armrest, knobs and the metal trim ring around the window frame and finally the door panel. The door panel is held on with spring clips, which must be carefully pried up.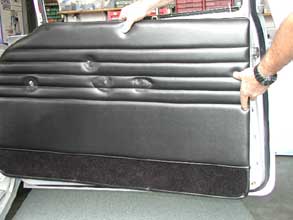 PREVIOUS
NEXT PAGE
Article Pages
1 2 3 4 5 6 7 8 9 10 11 12 13 14 15 16 17 18 19 20
---
Ready to Order? Need Prices?
Use our Online Catalog & Shopping Cart!





We have thousands of items in stock and ready to ship!
A-1 Electric
Local (310) 328-8500 Toll Free (888) 838-0506
Contact A1 Electric by Email

---
Ready to checkout?



SHOPPING CART

Online Catalog & Shopping Cart
Home | Company Information | Ordering Information | FAQ's
Electric Life Power Windows | Installation Articles | MES Power Door Locks
Alarms & Keyless Entry | Power Window Switches | OE Window Lift Motors | Colibri Power Windows
Accessories & Pop Door Kits | Street Rod Window Kits | SPAL | Classic Car Windows | Speedometer | Links to other Sites