Installing an Electric Life EL02-K Street Rod
Power Window Kit in a 1955 Chevy 150 Sedan.

Page 13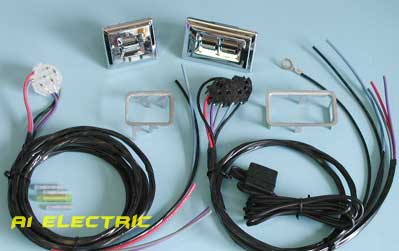 We have chosen to install the SK3-OEGM chrome switch kit in this car. The billet aluminum kit (SK3-99007) would also look good in this car. If not for it's 159.95 price tag, we may have used it instead.
If you've worked on a 55-57 Chevy you most likely know that running wires into the door isn't an easy job. We have also chosen to run the wires into the doors using a wire loop kit. This loop is basically a braided stainless steel covered nylon tube with a 3/8 inch inside diameter. This tube is tough and flexible and with one end fixed in place, the other end can slide in and out of the car body when the door is opened and closed.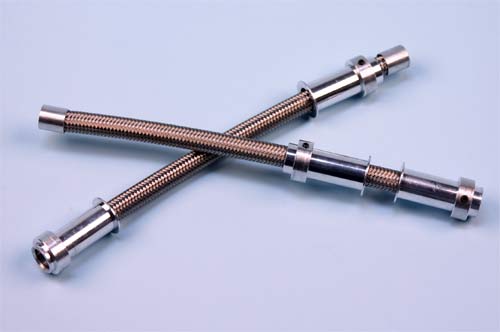 PREVIOUS
NEXT PAGE
Article Pages
1 2 3 4 5 6 7 8 9 10 11 12 13 14 15 16 17 18 19 20
---
Ready to Order? Need Prices?
Use our Online Catalog & Shopping Cart!





We have thousands of items in stock and ready to ship!
A-1 Electric
Local (310) 328-8500 Toll Free (888) 838-0506
Contact A1 Electric by Email

---
Ready to checkout?



SHOPPING CART

Online Catalog & Shopping Cart
Home | Company Information | Ordering Information | FAQ's
Electric Life Power Windows | Installation Articles | MES Power Door Locks
Alarms & Keyless Entry | Power Window Switches | OE Window Lift Motors | Colibri Power Windows
Accessories & Pop Door Kits | Street Rod Window Kits | SPAL | Classic Car Windows | Speedometer | Links to other Sites