Toll Free (888) 838-0506
Balls Flat Glass Power Window Kits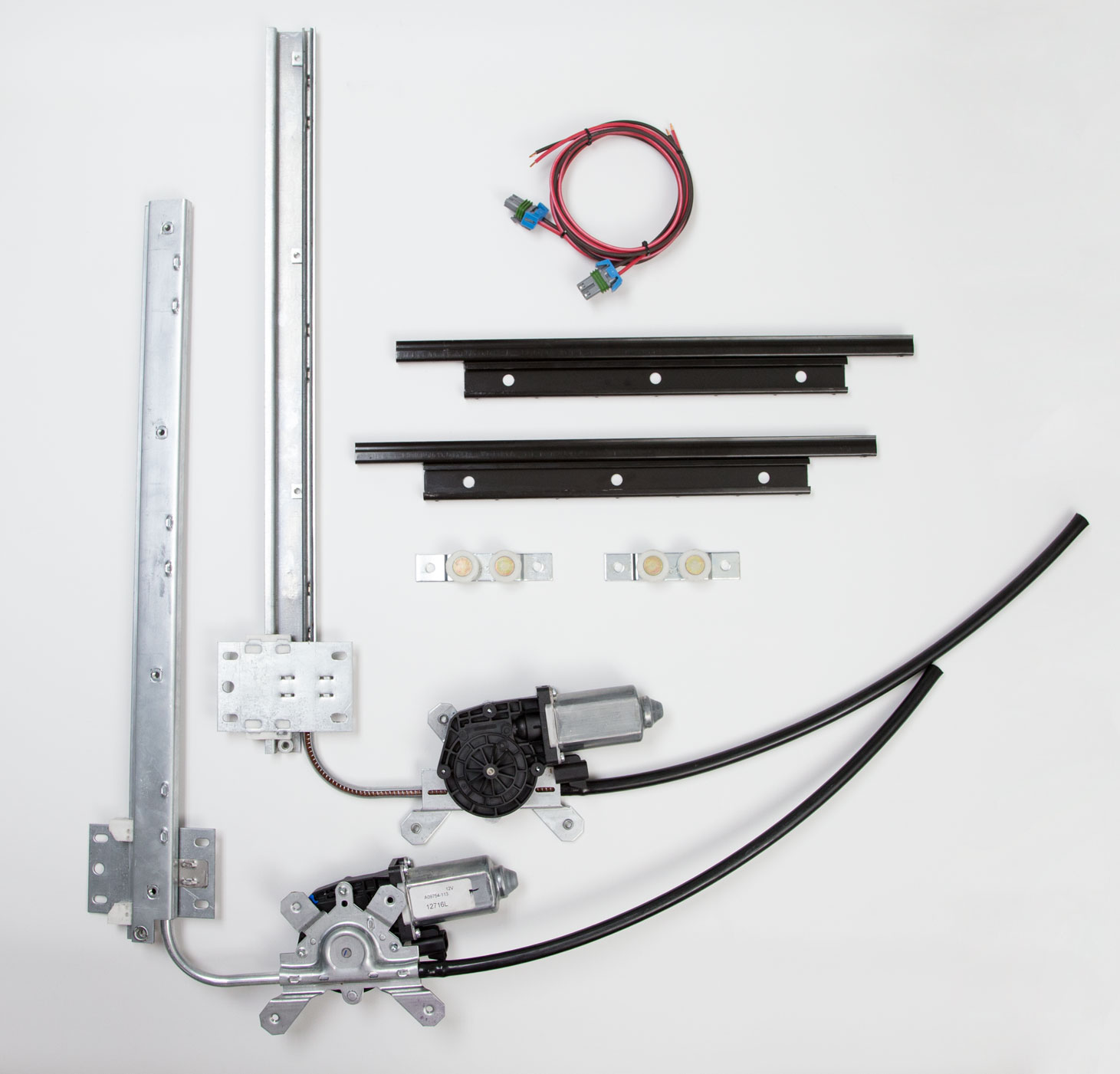 The Best Flat Glass Power Window Kit that we have ever offered!
The BALLS1000 power window kit is the perfect addition to your classic car, truck or hot rod. The kit comes with left and right window regulator and motor assemblies, rollers, glass channels, and motor pigtails. The kits have steel regulator bodies and tubes, so broken plastic tubes are non existant on these kits. The heavy duty motors provide over 60 pounds of lift. This kit has 25% more power than the EL1000-K!. And to top it off, these kits are made in the USA, assuring the highest quality and performance.

The photo below shows how a BALLS1000 regulator is typically set up in a door. Of course, the regulator is always mounted inside the door and is only shown on top of the door to make it easier to see. In this 1970 Ford truck example the original glass channel would be removed from the bottom of the glass and the new black glass channel shown would be trimmed an inch on each side and glued onto the bottom of the glass. Approximately two inches would be cut off the top of the vertical channel and simple brackets would be fabricated to mount the vertical channel to the door. Spacers could also be used between the vertical channel and door if desired. Bolt the motor to the door and the mechanical setup is complete. If your doors don't have full door panels, chrome or stainless steel hardware is a nice touch.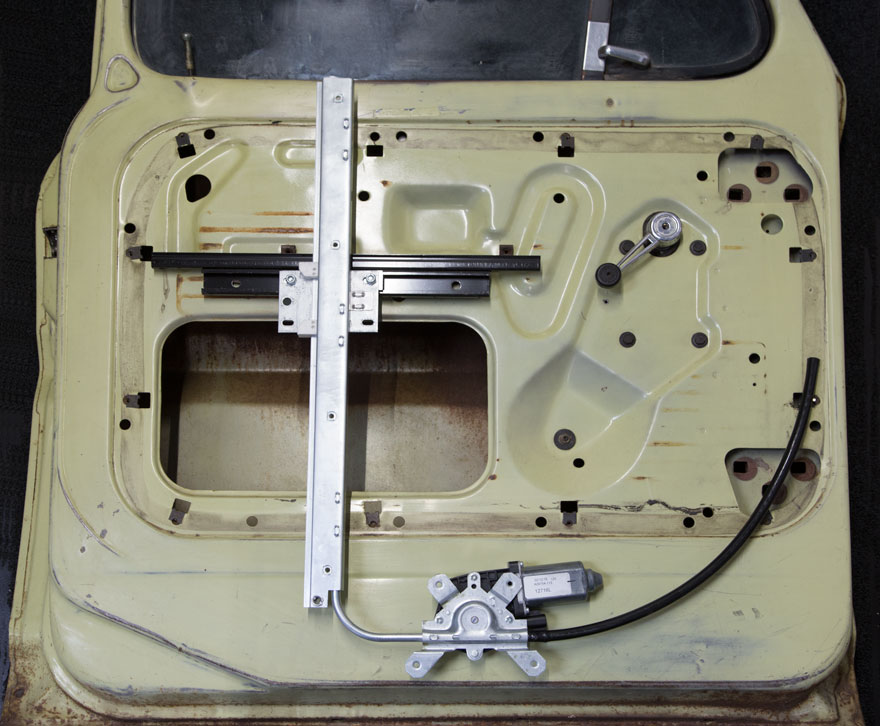 ---
A1 Electric Automotive Accessories
2301 W 205th Street Suite 101 Torrance California 90501
(888) 838-0506 Local (310) 328-8500
Contact Us by Email

Although the information on this website is deemed accurate and reliable, we will not be held liable for any errors or omissions. All prices are subject to change without notice.