Installing a SPAL power window kit in a Nissan Titan.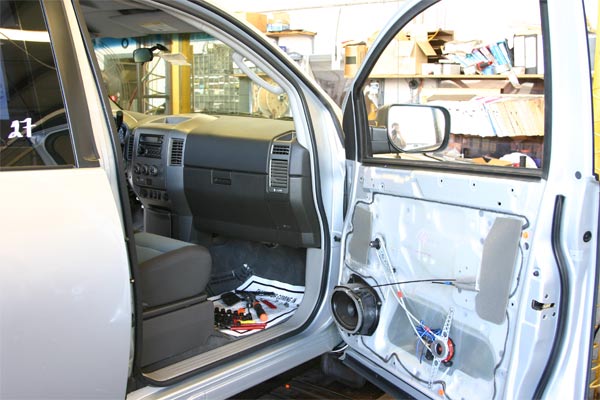 Spal makes one of the best universal power window kits. This article outlines how the Spal deluxe power window kit is installed in a Nissan Titan. Other vehicles and installations will vary a little from this one, but in general, the installation will be similar.
The first step in installing a power window kit is to read through the enclosed instruction sheets. Next, verify that all of the components are in the box. Spal kits include almost everything necessary for a successful power window installation. You may, however, find it necessary to purchase misc. wiring connectors, electrical tape, solder, etc. from a local auto parts store.
NEXT PAGE
---
Ready to Order? Need Prices?
Use our Online Catalog & Application Guide!




We have thousands of items in stock and ready to ship!
A1 Electric Automotive Accessories
Local (310) 328-8500 Toll Free (888) 838-0506
Contact A1 Electric by Email

---
Ready to checkout?



SHOPPING CART
Home | Company Information | Ordering Information | FAQ's
Electric Life Power Windows | Installation Articles | MES Power Door Locks
Alarms & Keyless Entry | Power Window Switches | OE Window Lift Motors | Colibri Power Windows
Accessories & Pop Door Kits | Street Rod Window Kits | SPAL | Classic Car Windows | Speedometer | Links to other Sites
Tech Articles & Information
Mustang | Chevelle | Dodge Ram PU | Door Lock Installs | S10 Window Motor | Maxima | Grand Am | Silverado Windows
Cable Locks | Tacoma | Tacoma Tech | Ford titan | 55 Chevy | Volvo | Chevy PU | Camaro | VW Golf | Chevy PU
Chevy Astro | Caravan | VW Beetle | Colibri-Astro | Mopar | Focus | Silverado Door Locks